Regular price
$110.00 USD
Sale price
$99.00 USD
Unit price
per
Sale
Sold out
Production Status
Pre-production
* This is a Pre-Order Product!! The estimated shipping date is January - February 2024. 
If you missed out on our blowout Kickstarter campaign where we raised over $160,000 from over 1,500 customers (or if you want to add more items to your original order), this is your chance to get in on the action. Join thousands of other Gaiaton SUPER FANS and Pre-Order your set today!!
✅ Deck Building Battle Game. ⚔️
✅ Holofoil Cards. ✨
✅ Gorgeous Photos. 📸
✅ Exciting Facts. 🧑‍🔬
The Platinum Big Box Bundle is exactly what you need to get your full introduction to Gaiaton Cards. This big box includes:

1 Fawn Deck (50 Cards)

1 Cobalt Deck 

(50 Cards)

1 Apple Deck 

(50 Cards)

1 Shamrock Deck 

(50 Cards)

1 Carrot Booster Pack (10 Cards)

1 Lemon Booster Pack 

(10 Cards)

1 Coffee Booster Pack 

(10 Cards)

1 Gaiaton Card Binder
This is the full first edition set. 230 Cards total and a gorgeous Gaiaton card binder to keep them in!
No decks or booster packs in this box are randomized. This is a must-have for any lover of Gaiaton cards! 
Share
View full details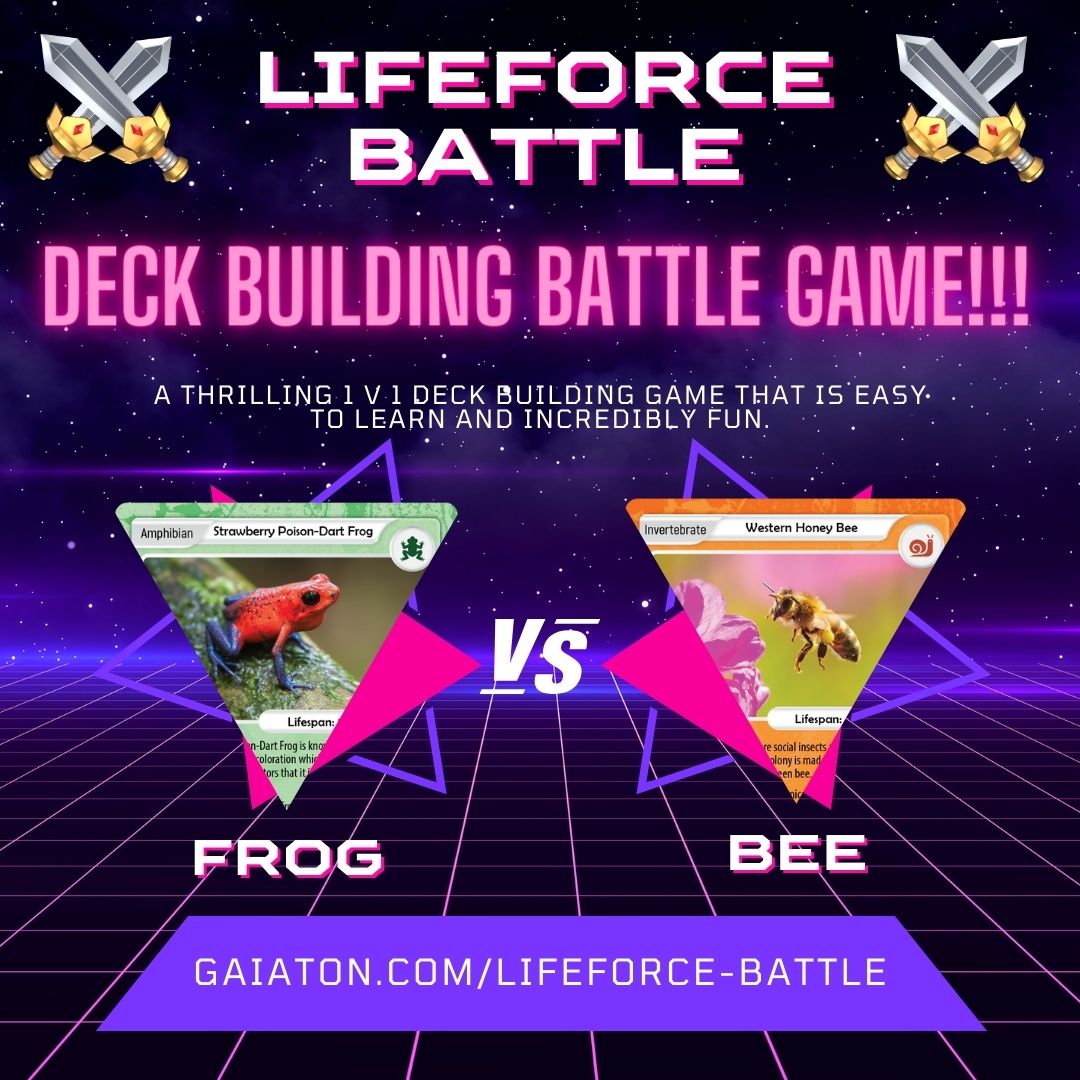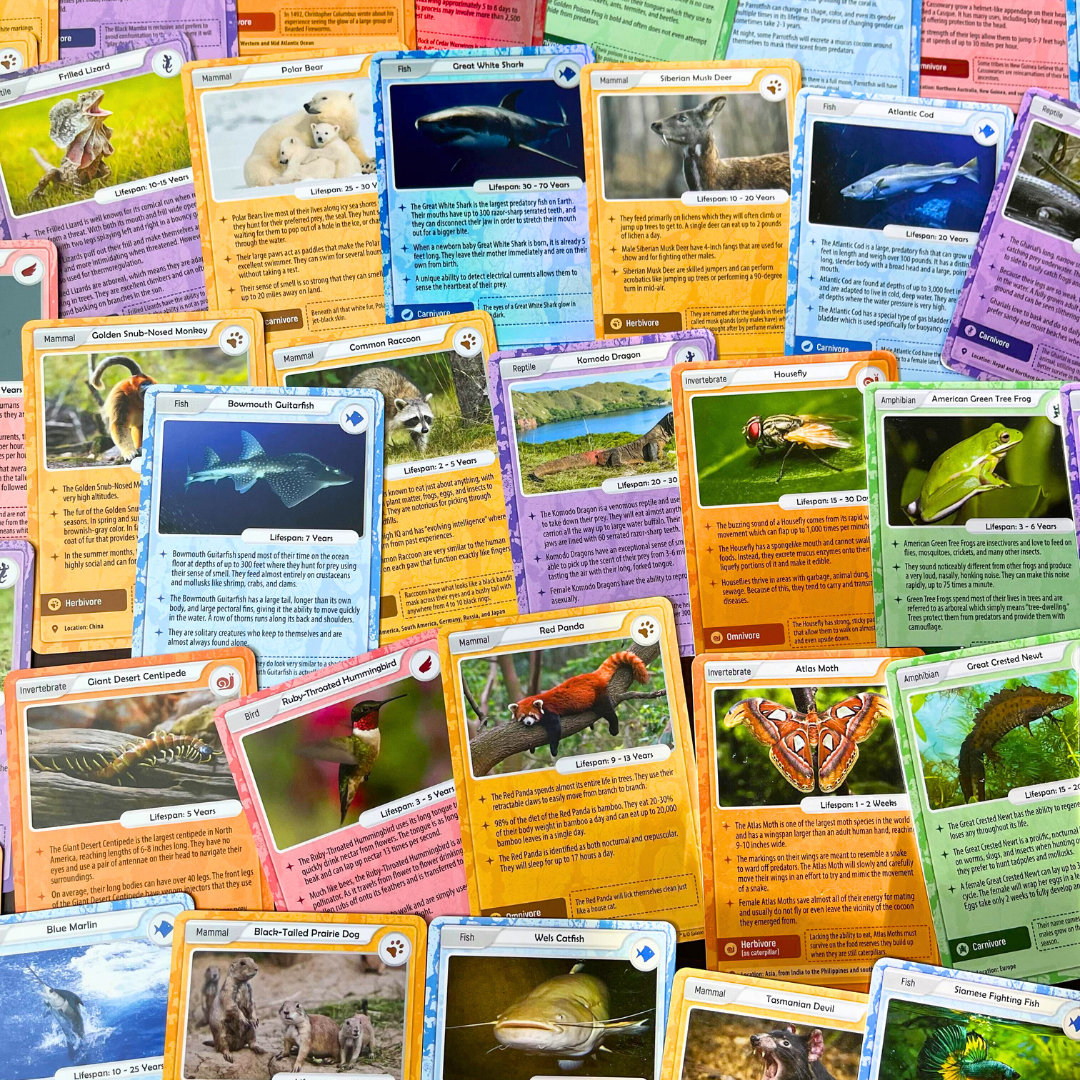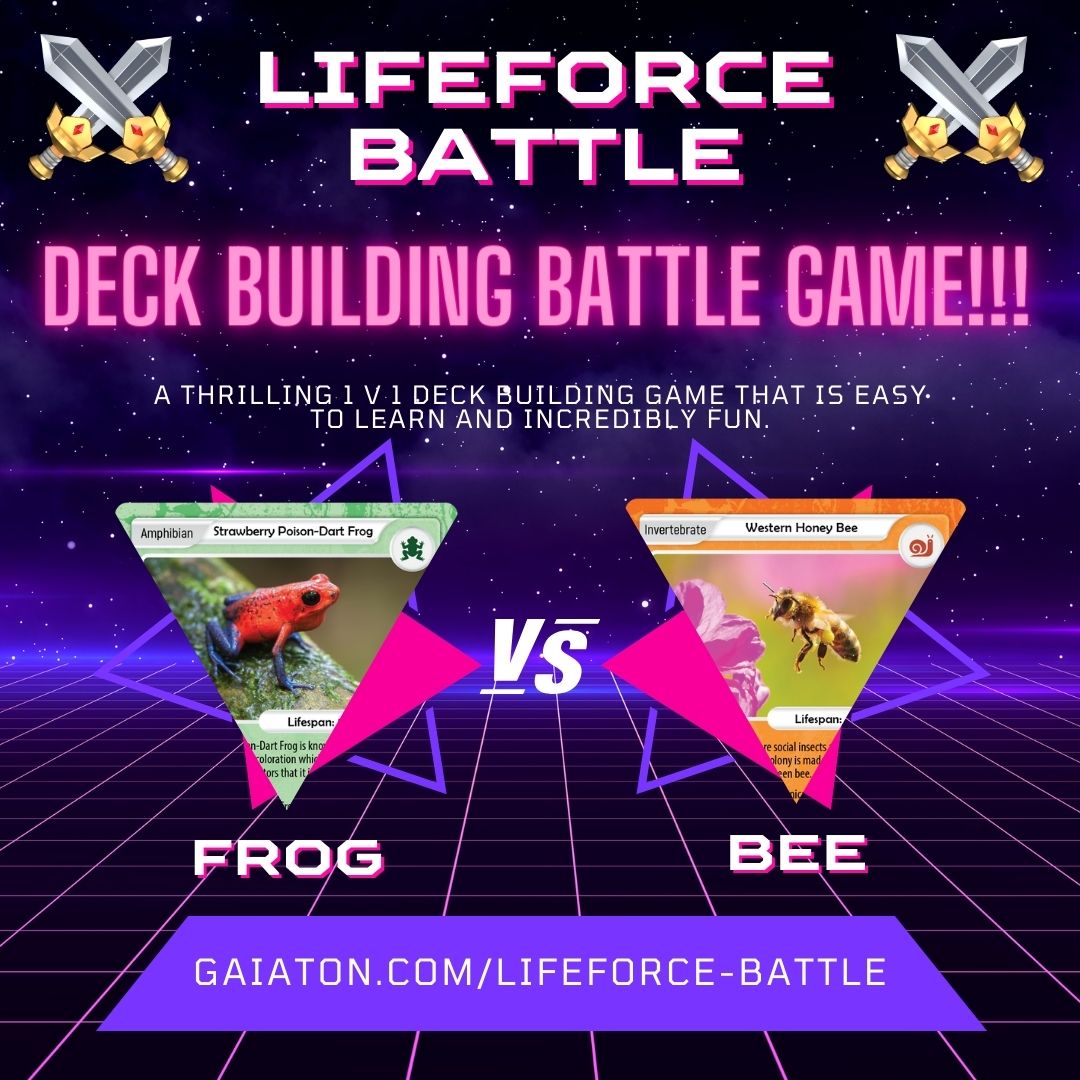 Let The Battle Begin!
Gaiaton Lifeforce Battle is an incredibly fun Deck Building game with exciting variables! Fine tune your strategy and have a blast with your friends. The possibilities are endless with the ability to craft your deck any way you see fit!
Learn the game by visiting our main website www.gaiaton.com - Easy to learn, incredibly fun to play!!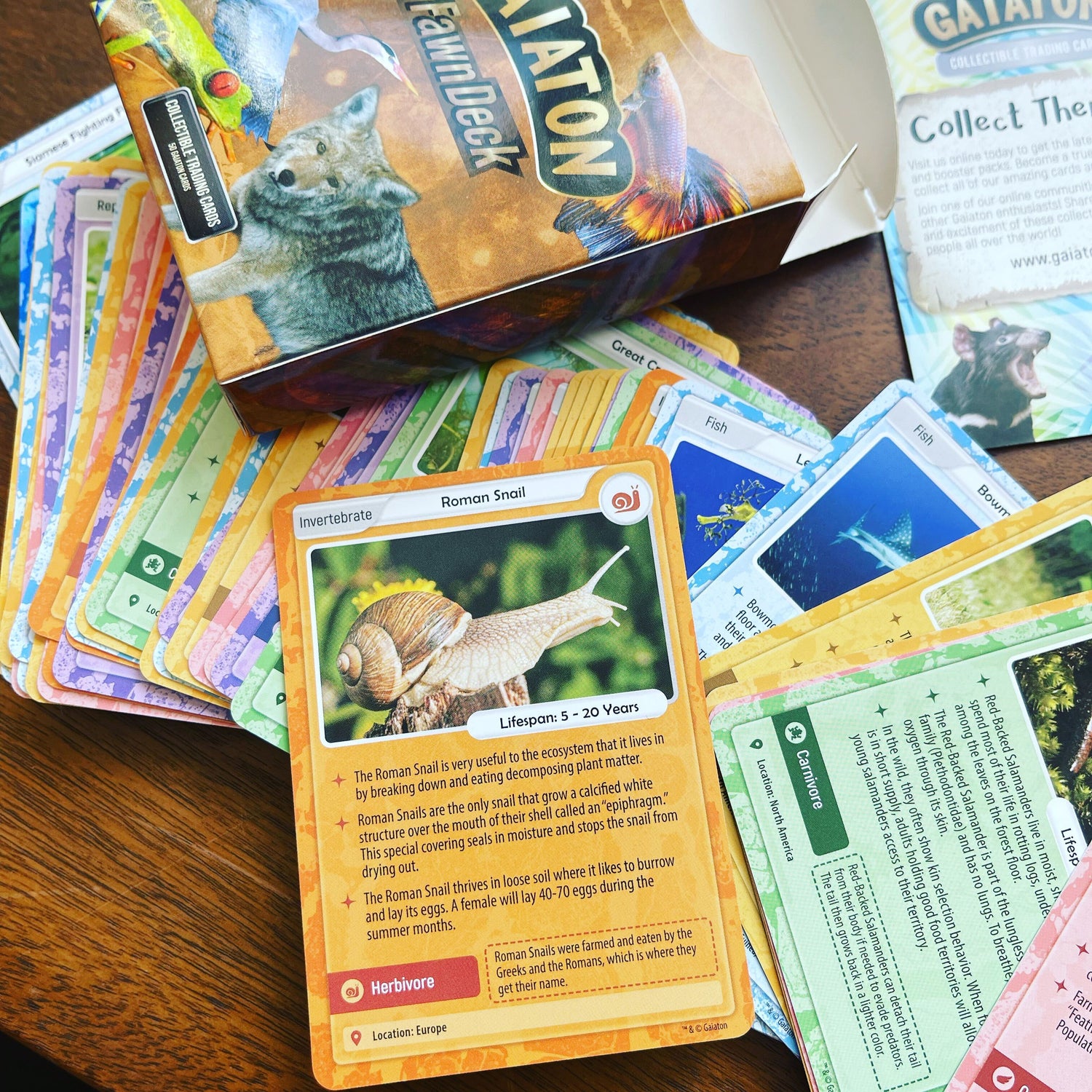 Real World Collectible Trading Cards.
Gaiaton cards are Collectible Trading Cards that are jam-packed with facts and images of real world creatures and things. Gorgeous collectibles that expand your knowledge of this exciting world. Collect them all!
Stunning Images

Each Gaiaton card has a sharp, clean, beautiful photo of the featured creature on the card. Shuffle through your Gaiaton card collection and immerse yourself in these photos, it's like a worldwide tour of planet Earth!

Fascinating Facts

Delve into the captivating world of Gaiaton cards, filled with facts and images of real-world creatures and things. Each card reveals cool details and just the right amount of information. Expand your knowledge while having an absolute blast!