Regular price
$1,400.00 USD
Regular price
Sale price
$1,400.00 USD
Unit price
per
Sale
Sold out
Production Status
Pre-production
Vendor Bundle - Decks and Boosters
The Vendor Bundle comes with:
5x Cases of Decks. (16 Decks per case, 80 Decks total. Even split of deck themes.)
5x Cases of Booster Packs ( 24 Booster Packs per case, 120 Booster Packs total. Even split of booster pack themes.)
Share
View full details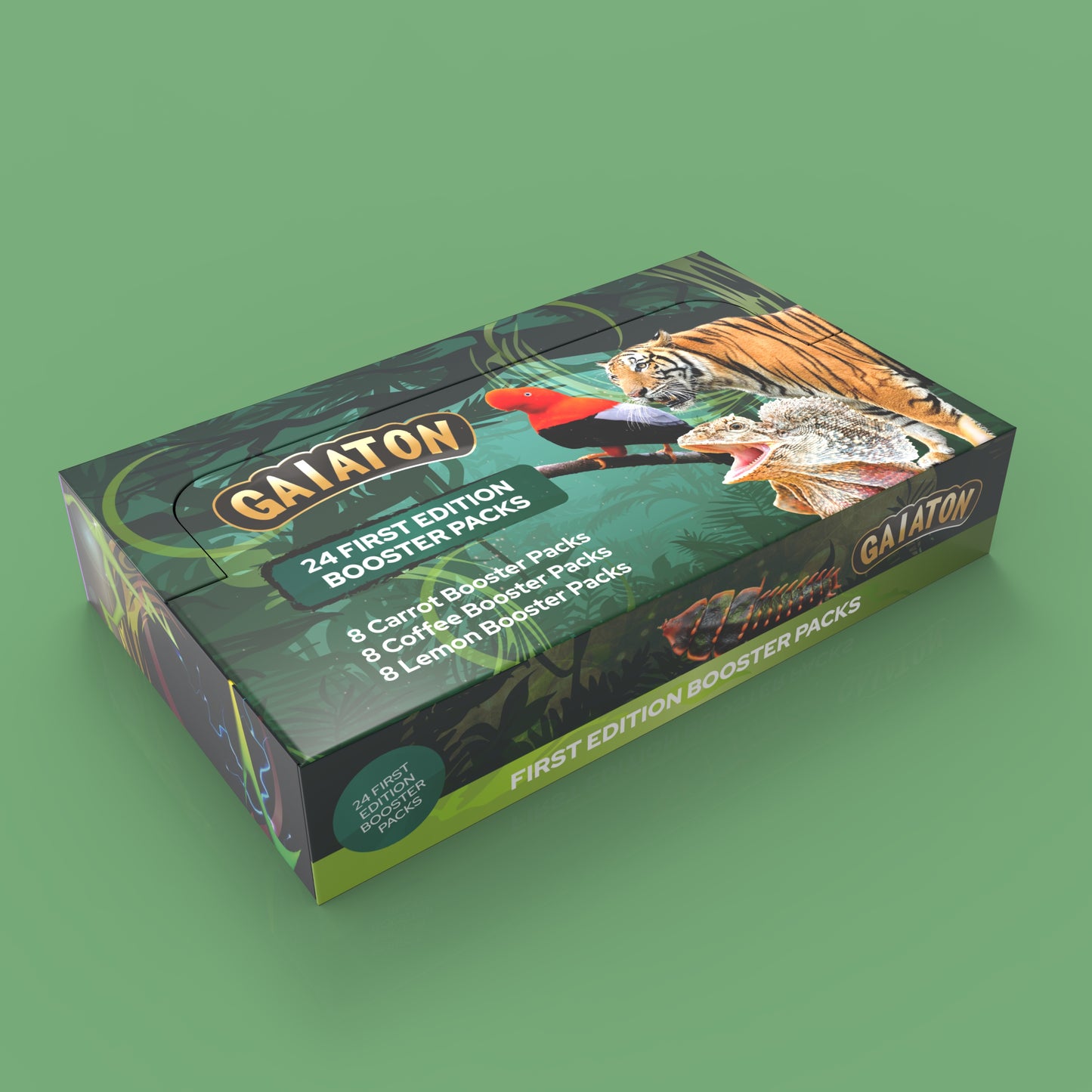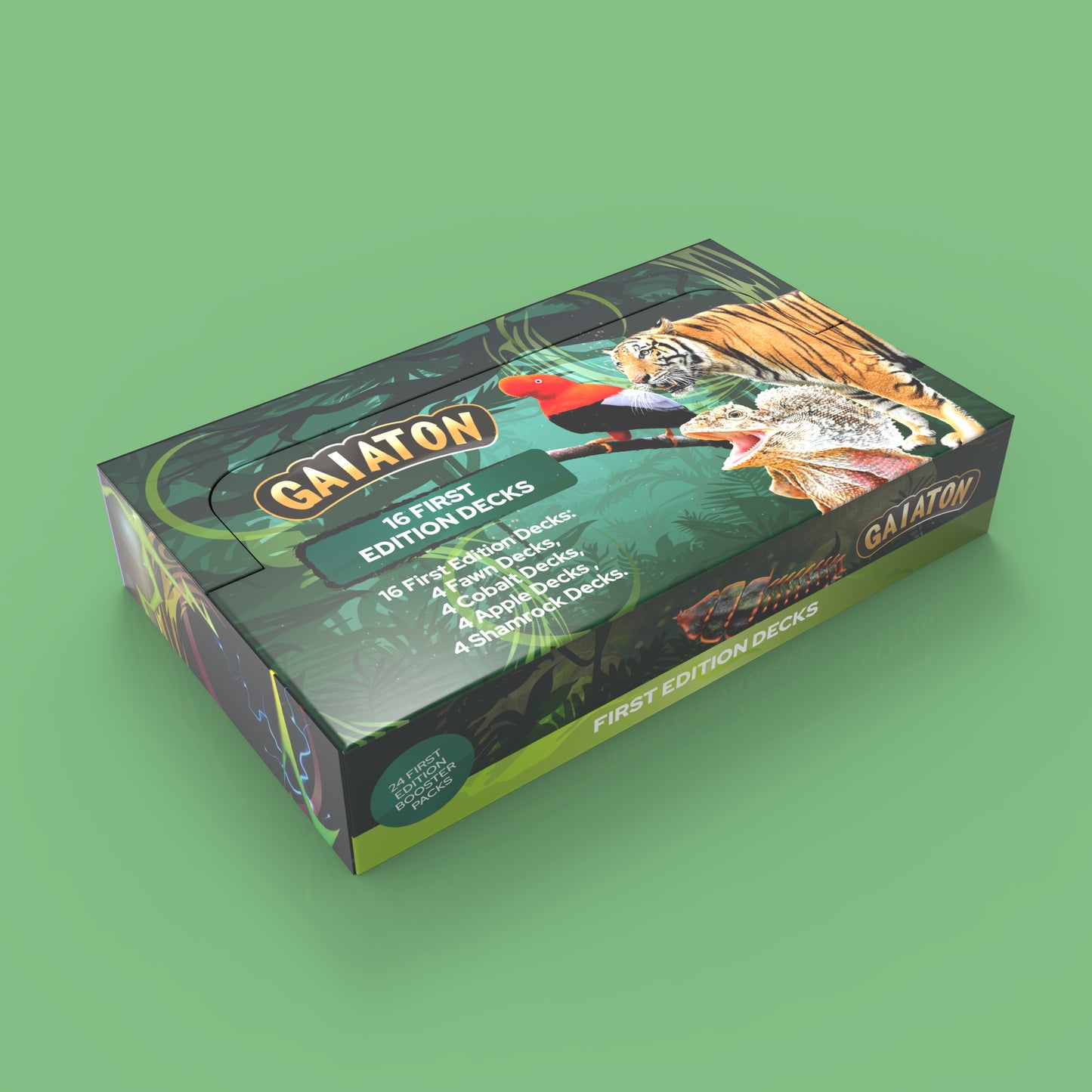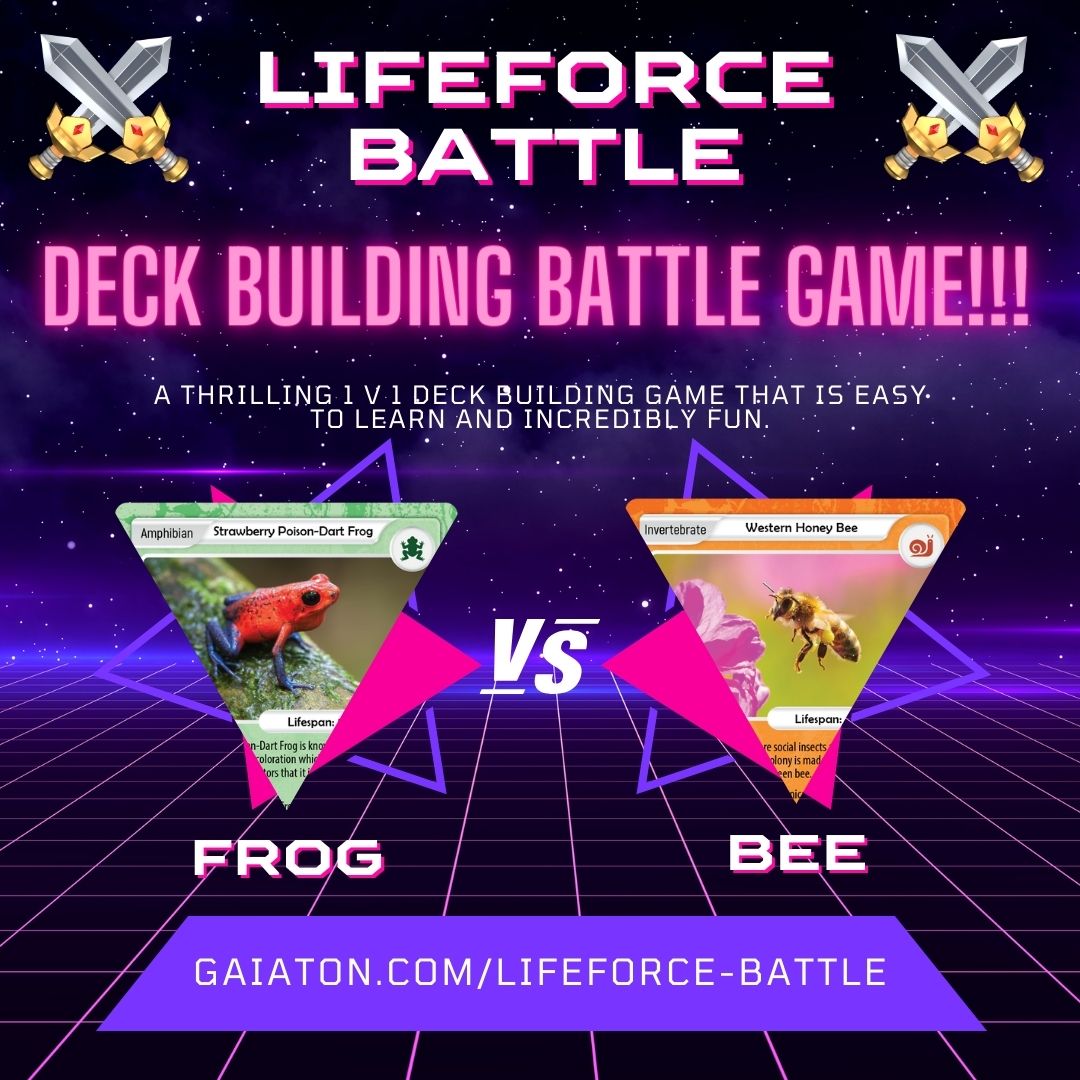 Let The Battle Begin!
Gaiaton Lifeforce Battle is an incredibly fun Deck Building game with exciting variables! Fine tune your strategy and have a blast with your friends. The possibilities are endless with the ability to craft your deck any way you see fit!
Learn the game by visiting our main website www.gaiaton.com - Easy to learn, incredibly fun to play!!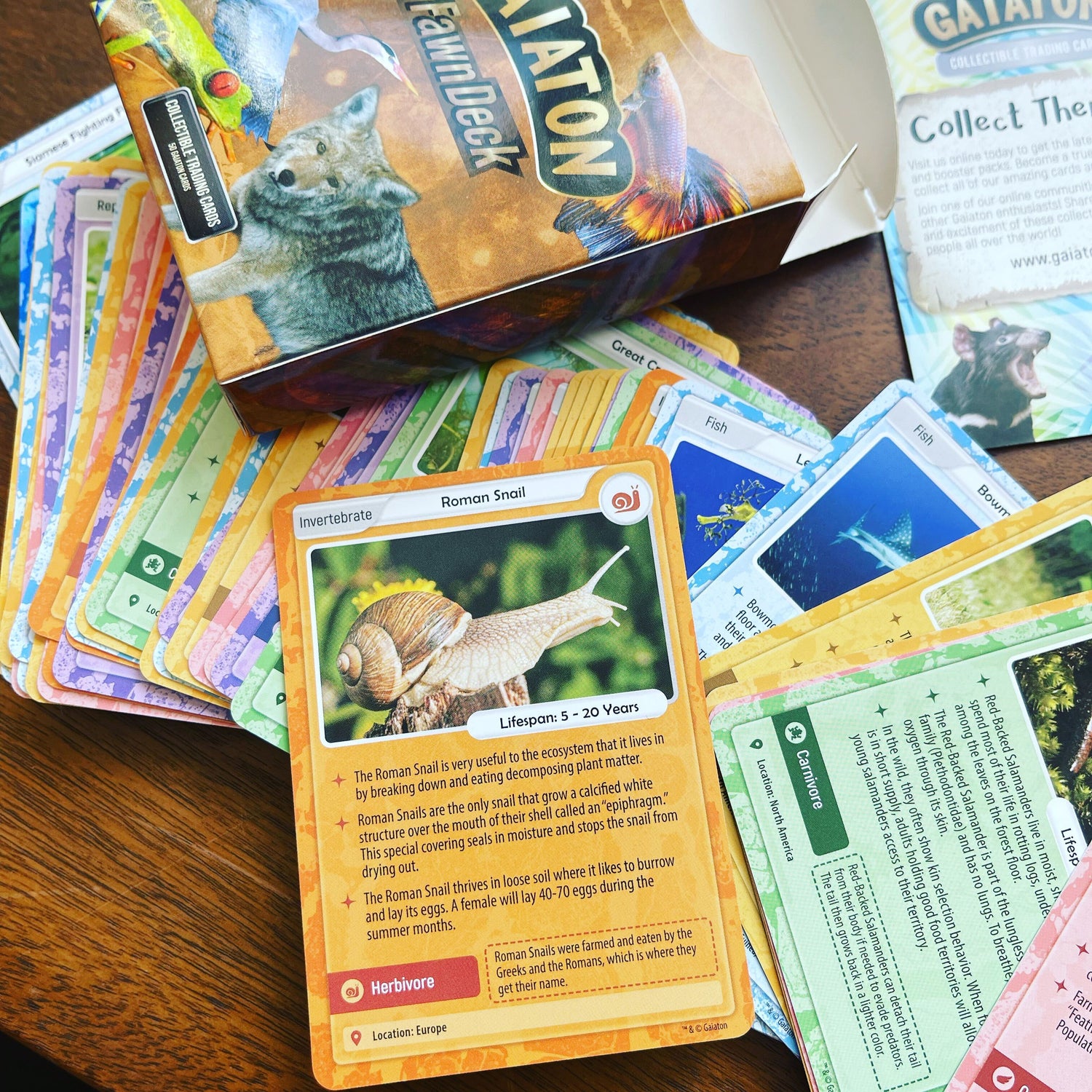 Real World Collectible Trading Cards.
Gaiaton cards are Collectible Trading Cards that are jam-packed with facts and images of real world creatures and things. Gorgeous collectibles that expand your knowledge of this exciting world. Collect them all!
Stunning Images

Each Gaiaton card has a sharp, clean, beautiful photo of the featured creature on the card. Shuffle through your Gaiaton card collection and immerse yourself in these photos, it's like a worldwide tour of planet Earth!

Fascinating Facts

Delve into the captivating world of Gaiaton cards, filled with facts and images of real-world creatures and things. Each card reveals cool details and just the right amount of information. Expand your knowledge while having an absolute blast!
Shop The Collection
Regular price

$110.00 USD

Sale price

$99.00 USD

Unit price

per

Regular price

Sale price

$20.00 USD

Unit price

per

Regular price

Sale price

$10.00 USD

Unit price

per

Regular price

Sale price

$20.00 USD

Unit price

per

Regular price

Sale price

$10.00 USD

Unit price

per

Regular price

Sale price

$20.00 USD

Unit price

per

Regular price

Sale price

$10.00 USD

Unit price

per